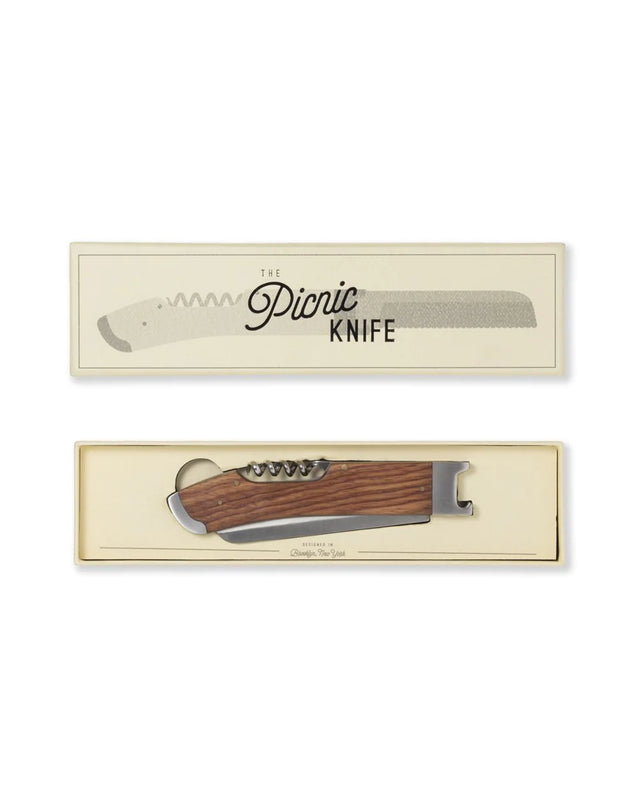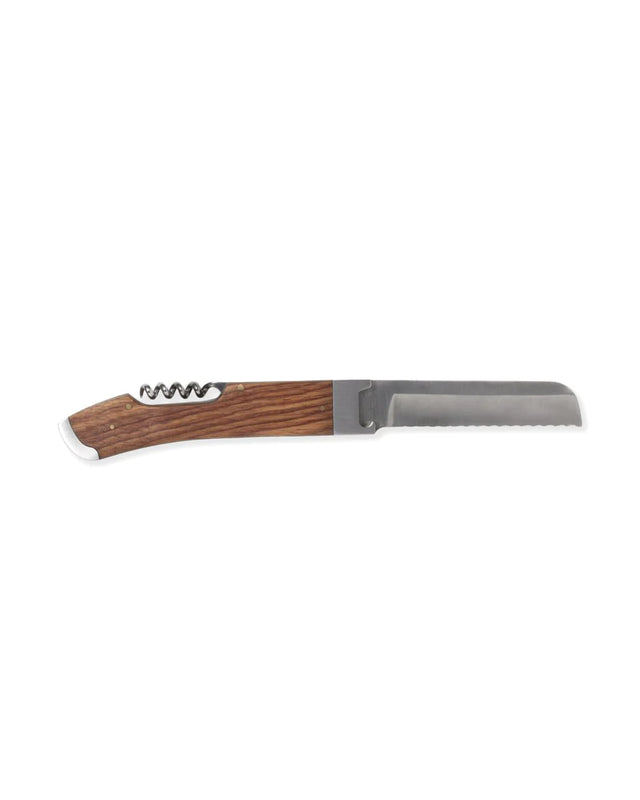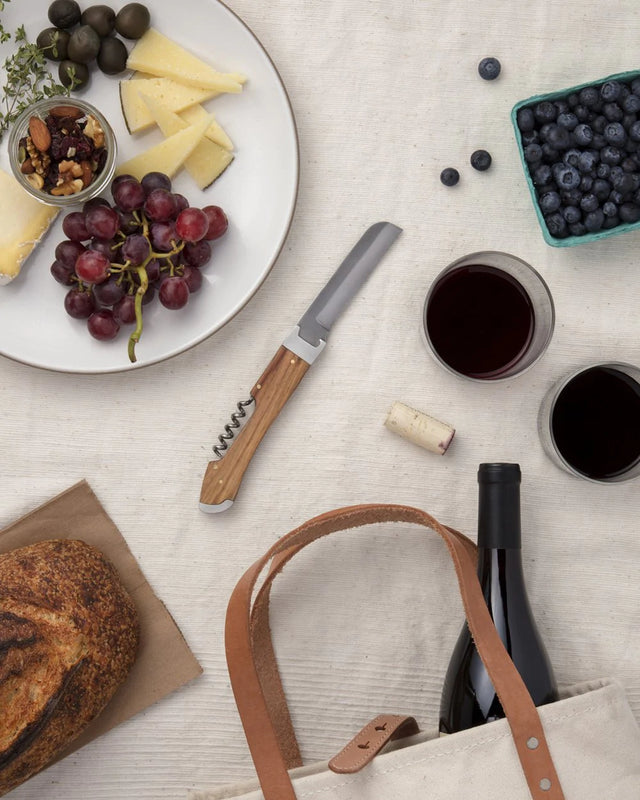 This multi-purpose blade features everything you need for a picnic, from a scalloped knife to a bottle opener for bubbly.
Carefully crafted from water-resistant hardwood, polished brass and high-quality stainless steel
Equipped with a fold-out corkscrew, built-in bottle opener, and scalloped blade.
The scalloped edge easily cuts through bread, meat and cheese, making it a must-pack for outdoor dining.
Hand Wash Only
9" x 2.5" x 1.3"
by W & P