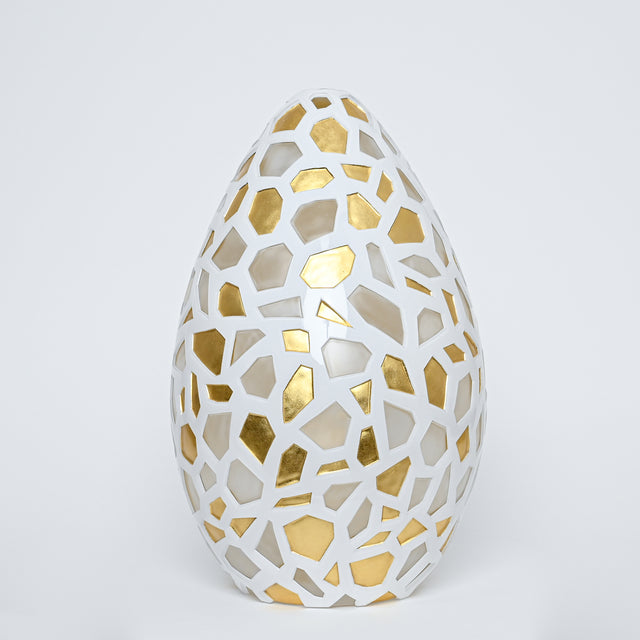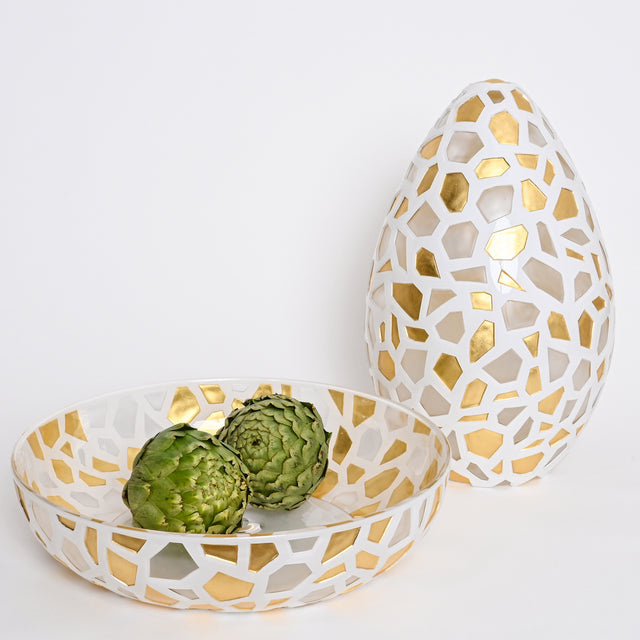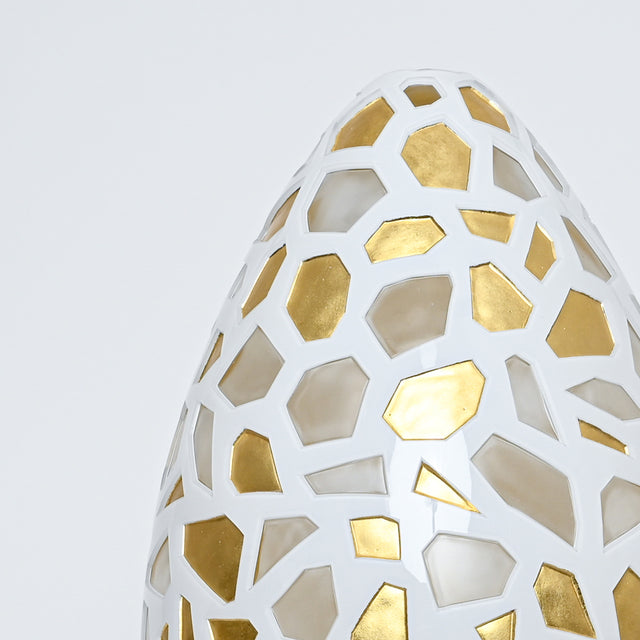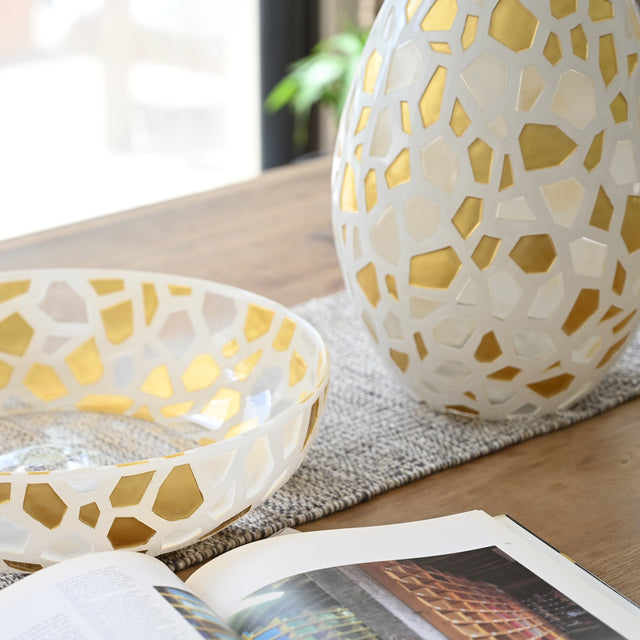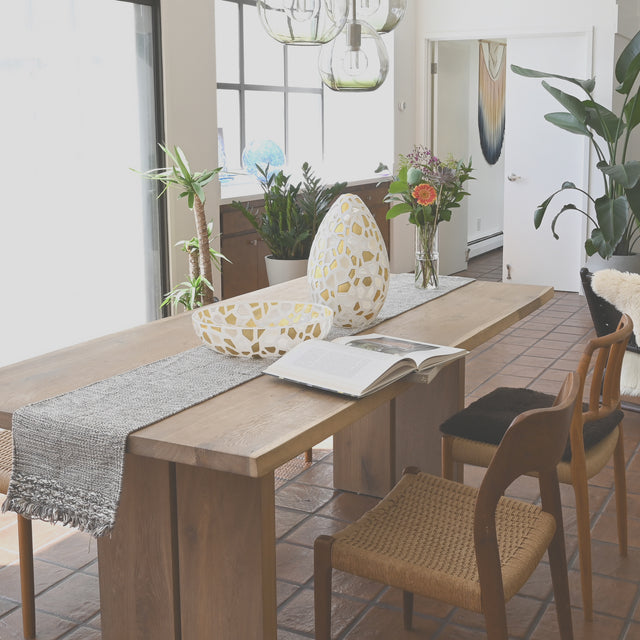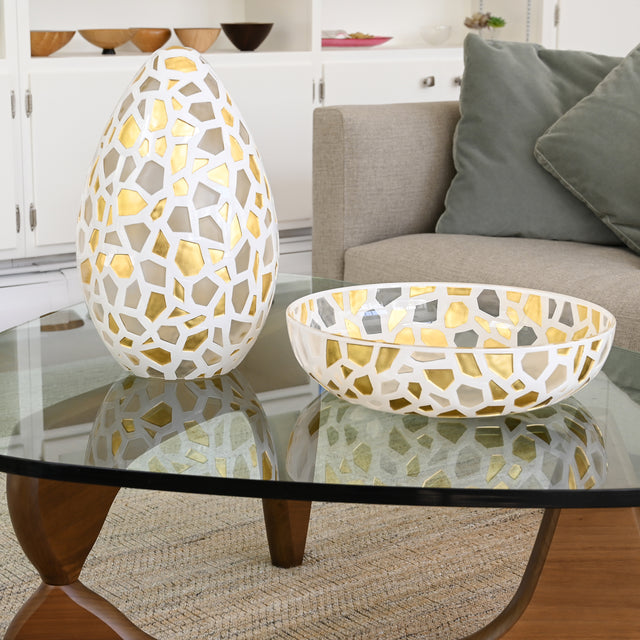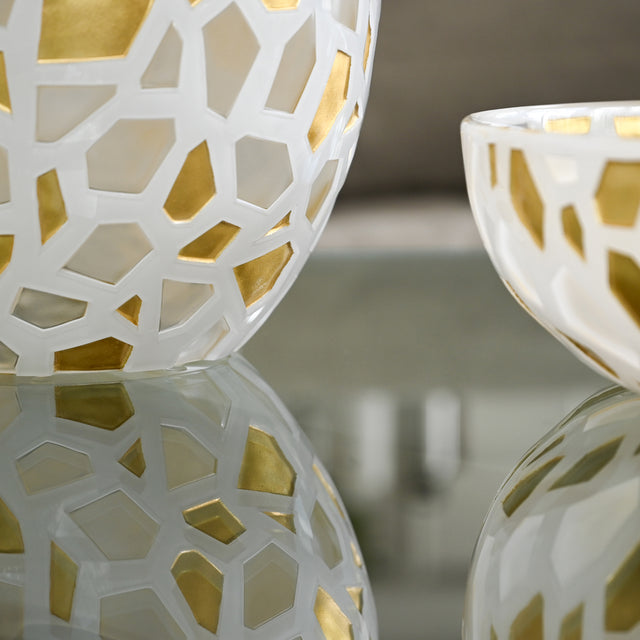 Whether your home's aesthetic leans toward mid-century modern, minimalism, or a style uniquely your own, this piece is an ideal choice. That's because its charm lies in the way it plays with its environment. Watch the way it reflects new colors as the seasons change, and enjoy the process of discovering its latest evolution.

Egg with White abstract nature derived pattern in relief with clear underlay exposed.

22kt Gold.

Carved white blown glass.

9.5" Diameter
16" Tall
14.6 Lbs
by Michiko Weiner (Mark + Michiko)
Care Instructions
Wipe with glass cleaner and use air spray cans if necessary.
Display / Design Notes
Best placed in the same space with pieces from the Monochromatic series.
Making Monochromatic.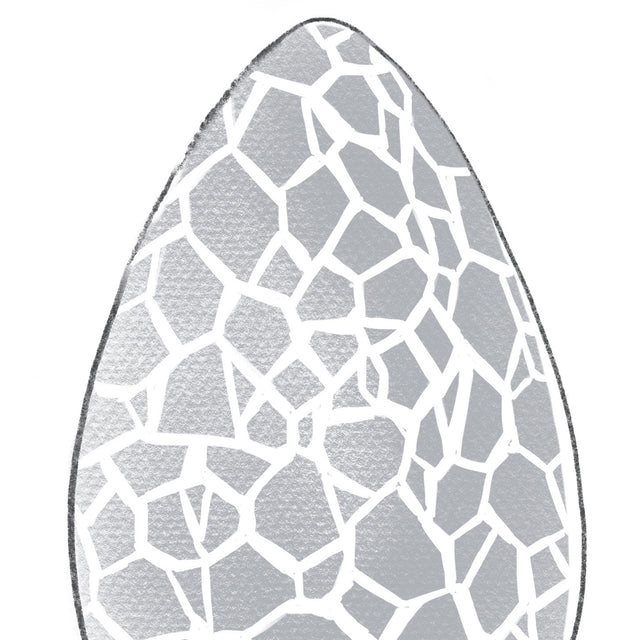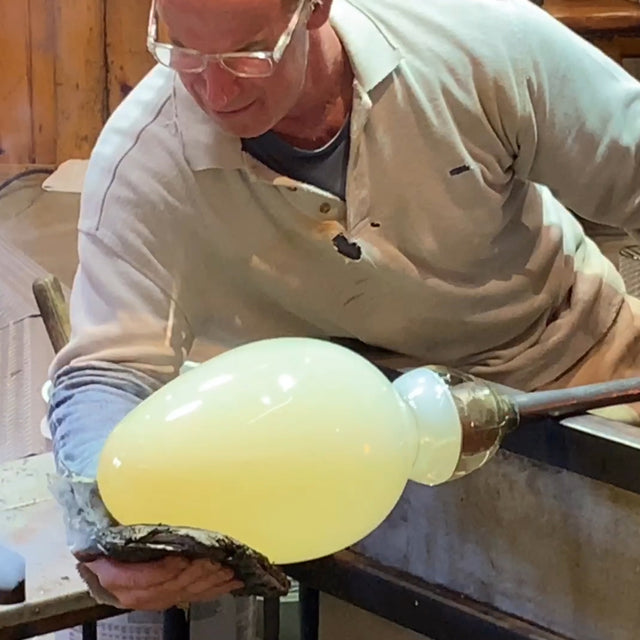 Step 2 - Blowing a blank.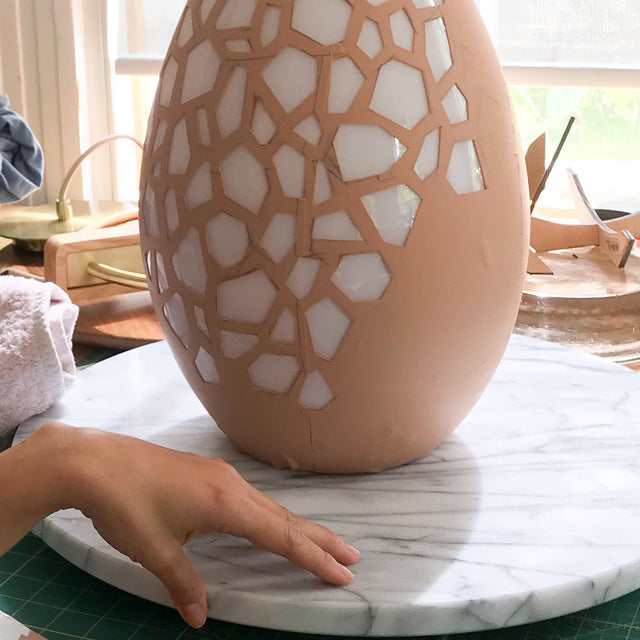 Step 3 - Cutting out the sandblast resist material.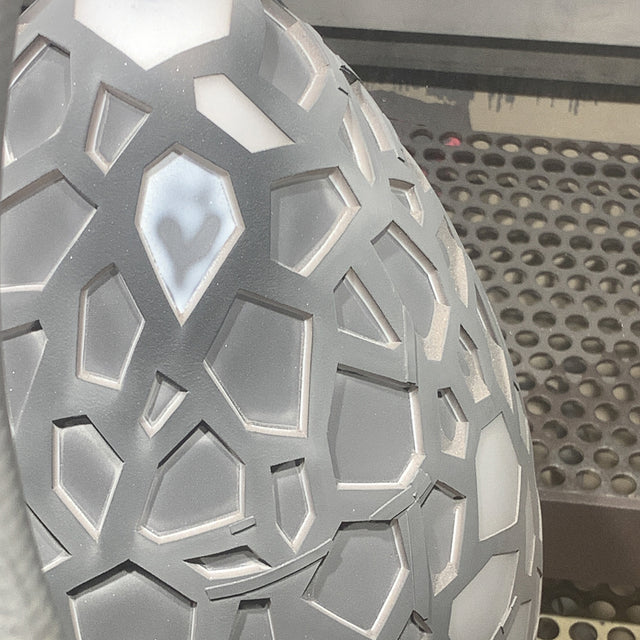 Step 4 - Sandblasting to remove white glass layer.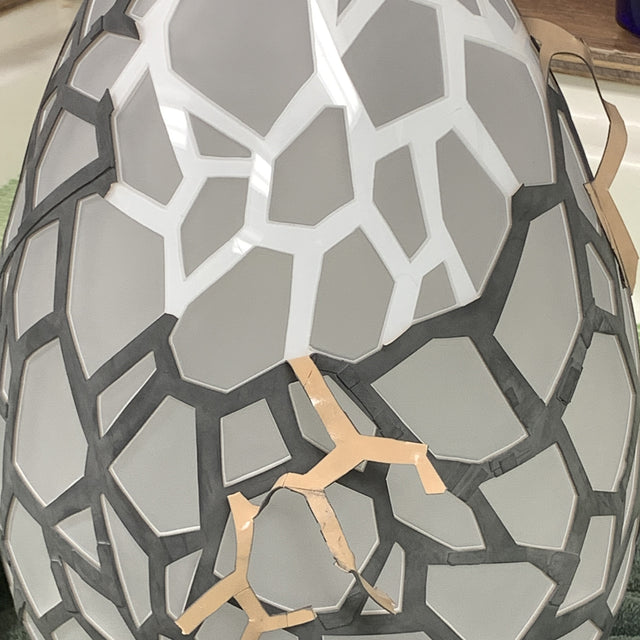 Step 5 - Removing the resist.