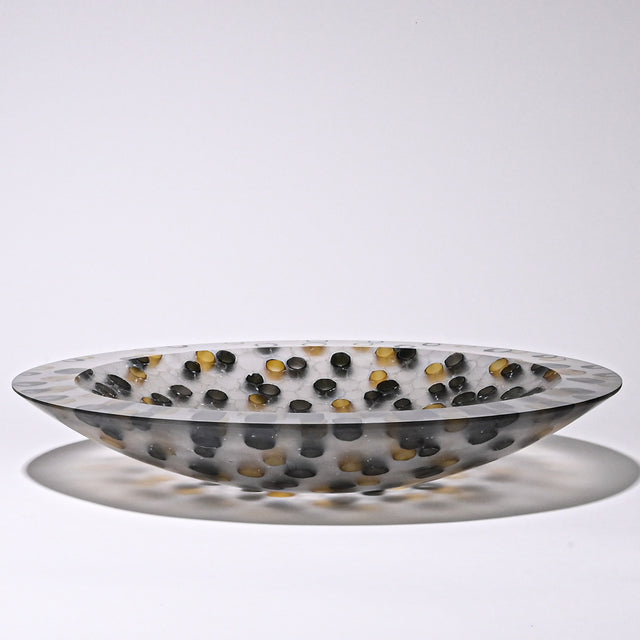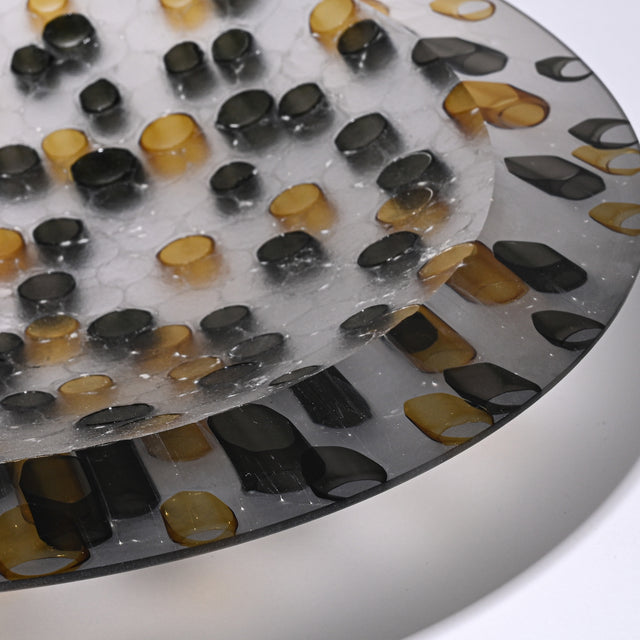 A study in contrasts, these large bowls have both a sense of weight and lightness to them. With a thick, luminous exterior and chunky pops of color throughout, its heavy first impression is balanced with the clear, polished rim. Peer inside for a kaleidoscope of color and light. 
Fused and slumped bowl using assorted color glass murrinis.

Top edge ground and polished.

Fused and Slumped Glass.
14.5" Diameter
2.5" Tall
12.6 lbs


by Mark Weiner (Mark + Michiko)

Care Instructions
Use glass cleaner on top/inside surface. Never wash under the running water.
Display / Design Notes
Light well with natural or directed interior lighting for maximum effect.
Making Murrini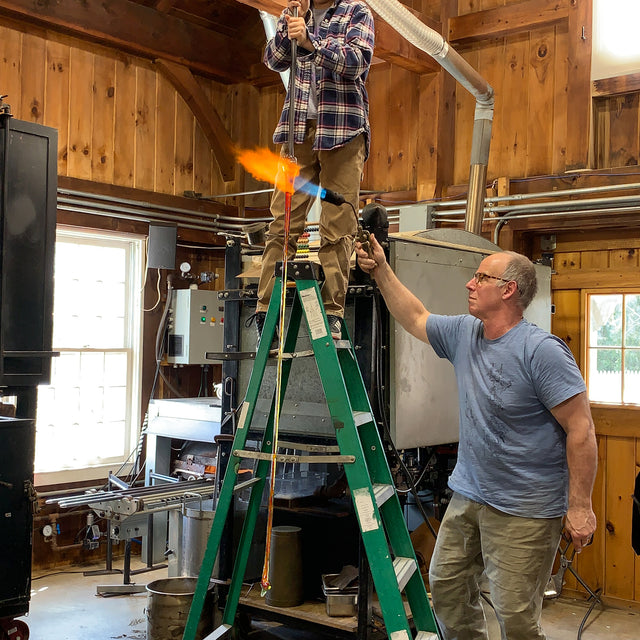 Step 1 - Pulling canes (solid glass rod) vertically.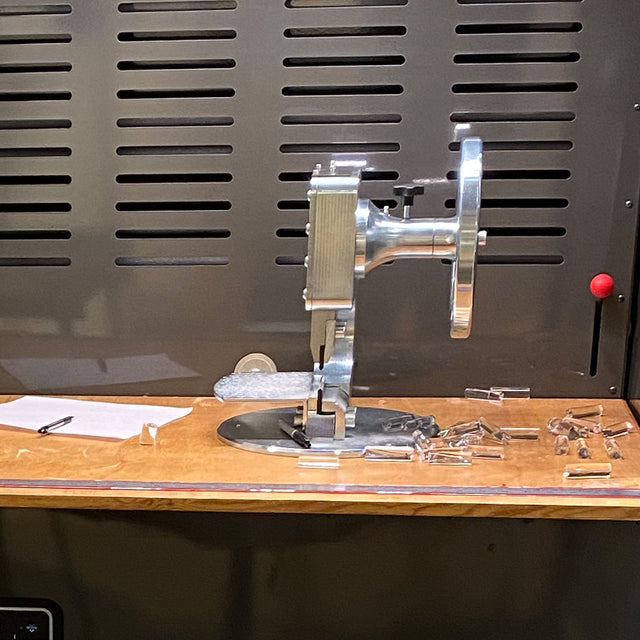 Step 2 - Chopping canes to small pieces.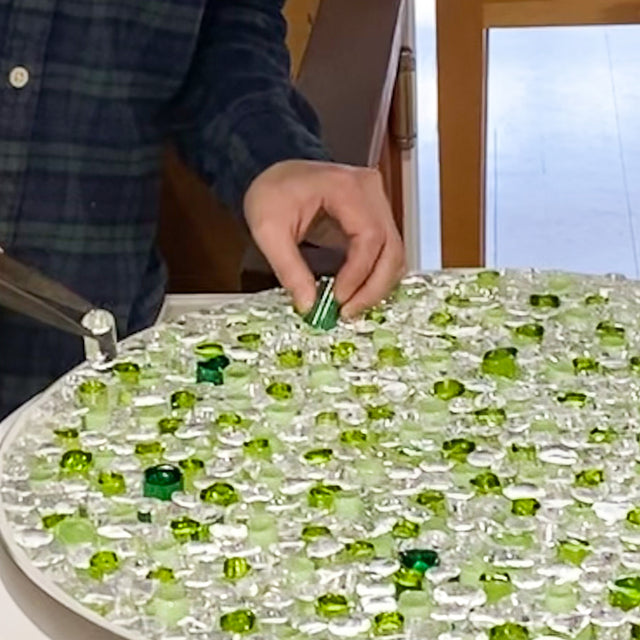 Step 3 - Laying patterns.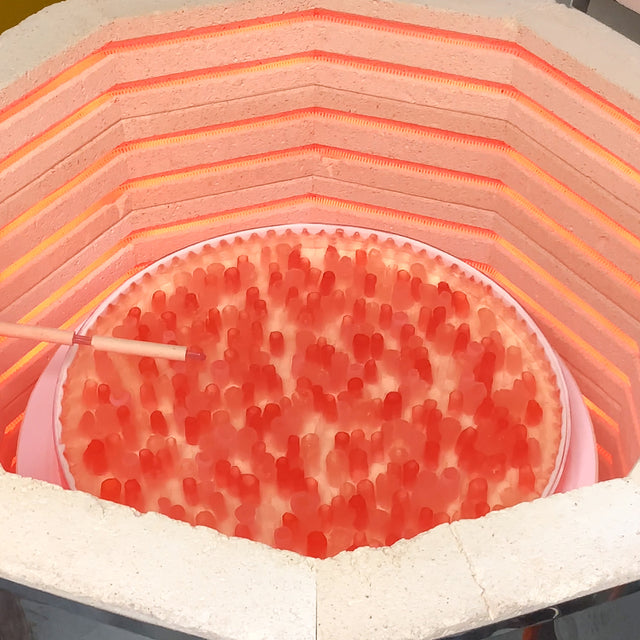 Step 4 - Fusing in the kiln.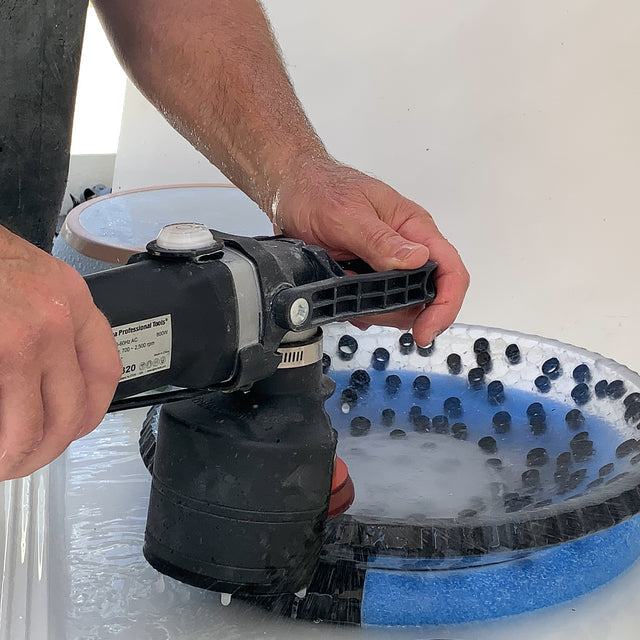 Step 5 - Grinding the top.