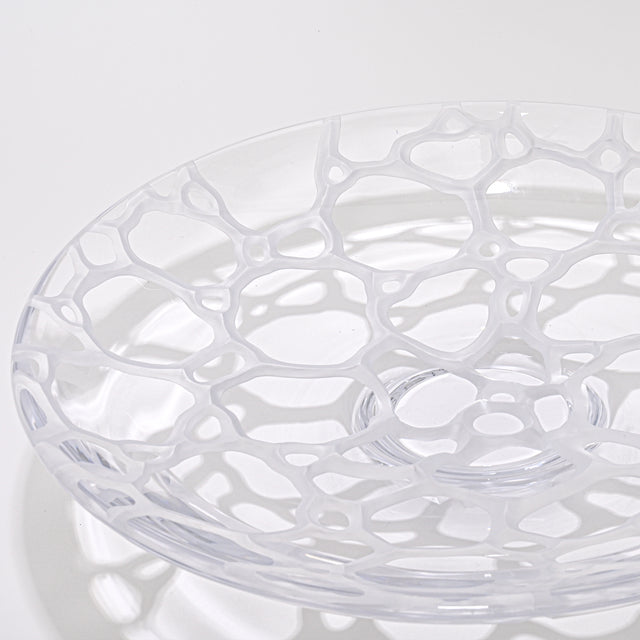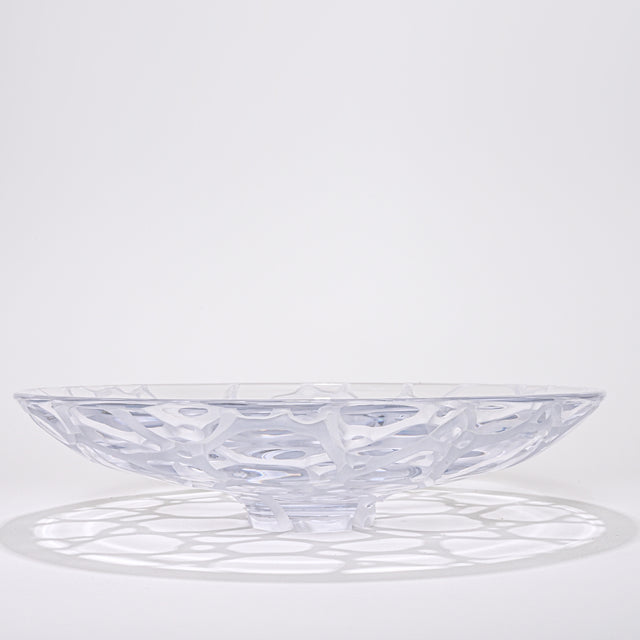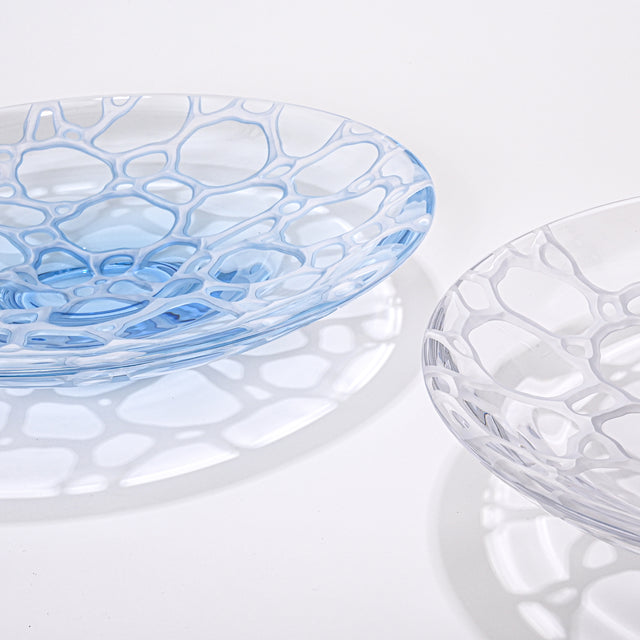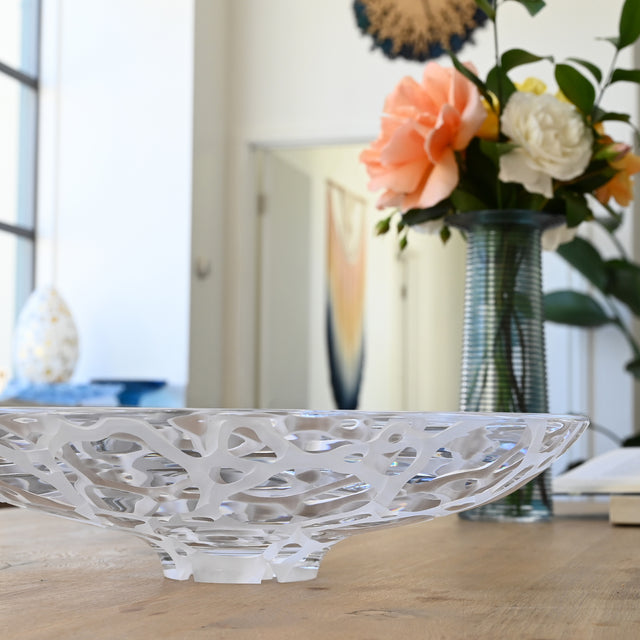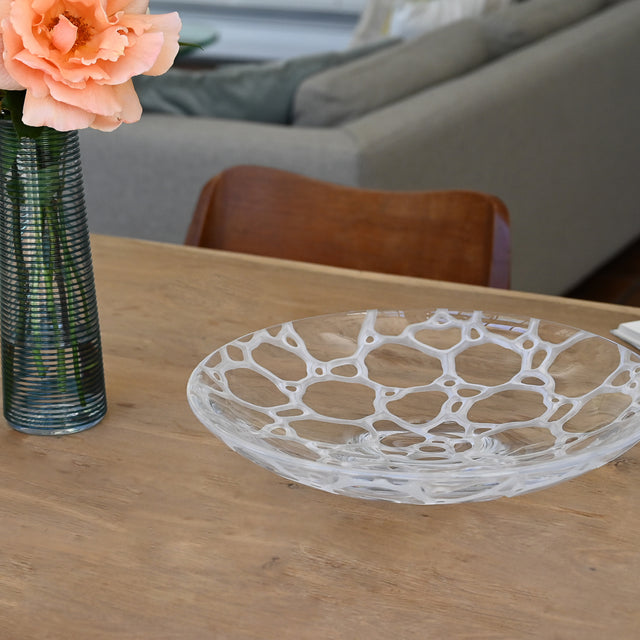 In Japanese, Suimen refers to the surface of water and calls to mind the way sunlight reflects off it and seems to sparkle in the air. This piece seeks to mirror that experience. Place it in a room with big windows to appreciate the calming patterns of shadow and light it creates above and below the surface.

Deeply carved clear glass platter with water pattern.

Carved blown glass. 

14.5" Diameter
3.5" Tall
11.8 Lbs
Care Instructions
Use glass cleaner on top/inside surface. Never wash under the running water.
Display / Design Notes
This piece shines best when lit well. Natural light or well directed interior lighting.
Making Suimen.
Step 1 - Blowing a blank (with color or without color)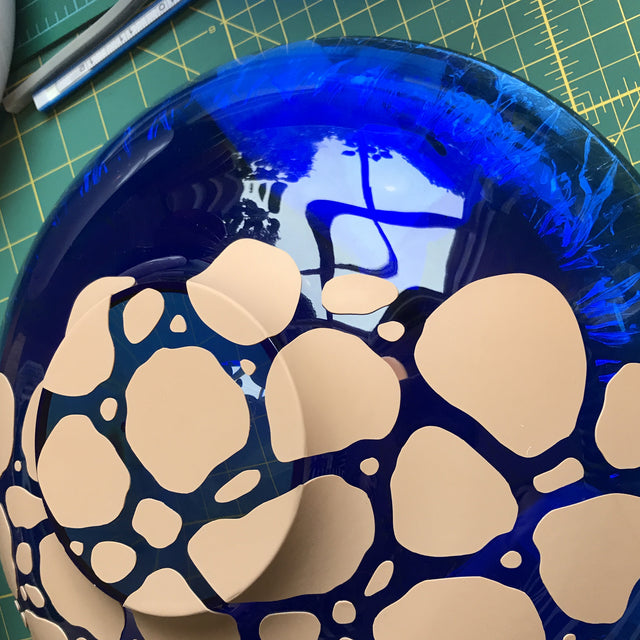 Step 2 - Laying down hand cut sandblast resist material.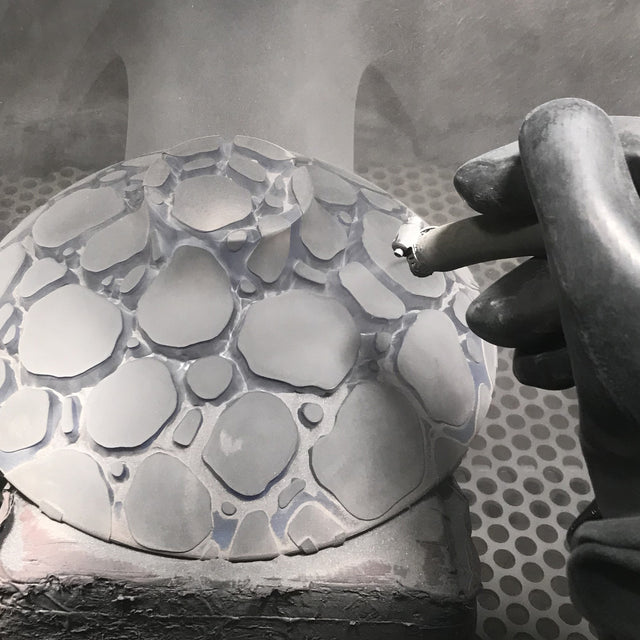 Step 3 - Carving the glass using the sandblaster.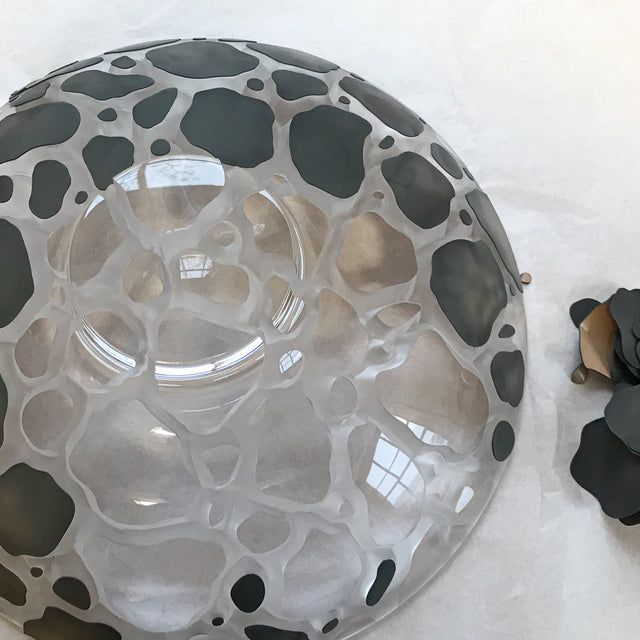 Step 4 - Removing the resist.