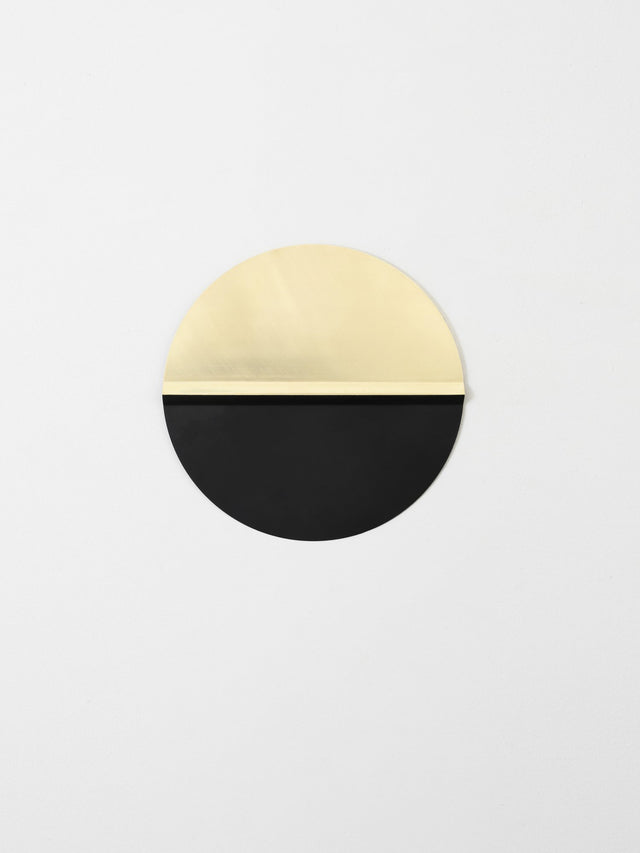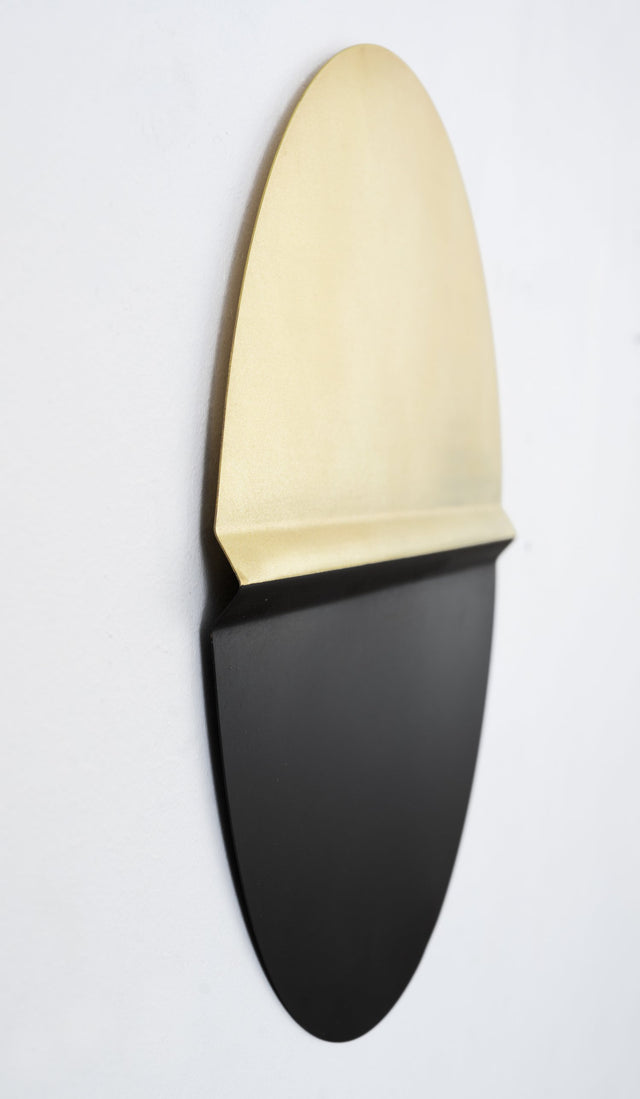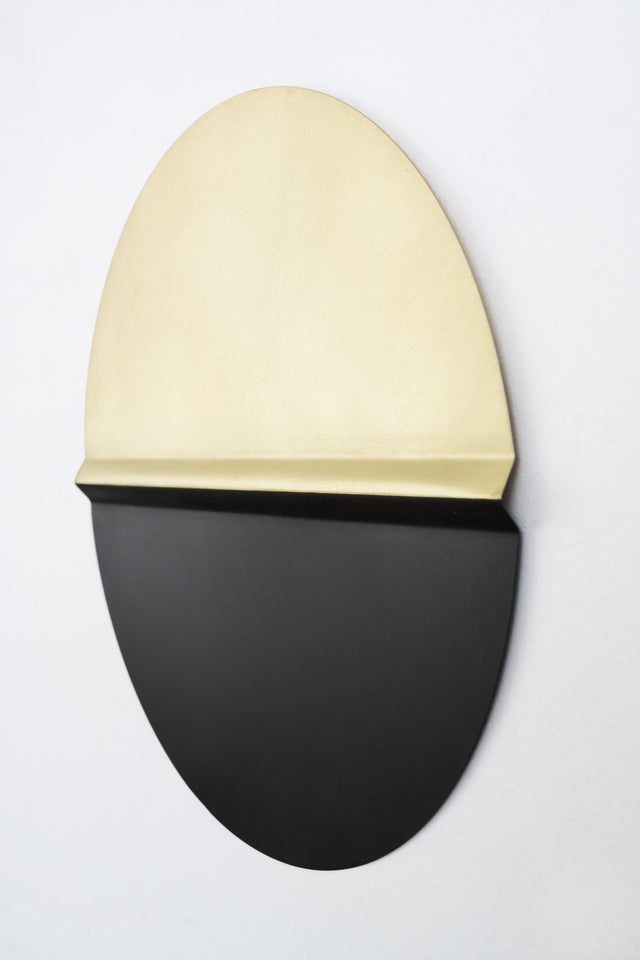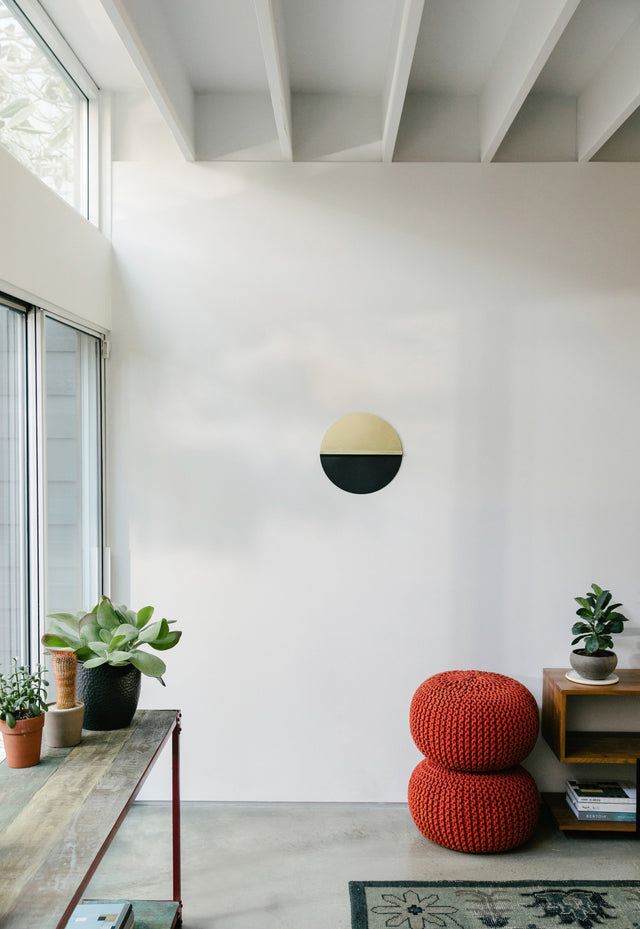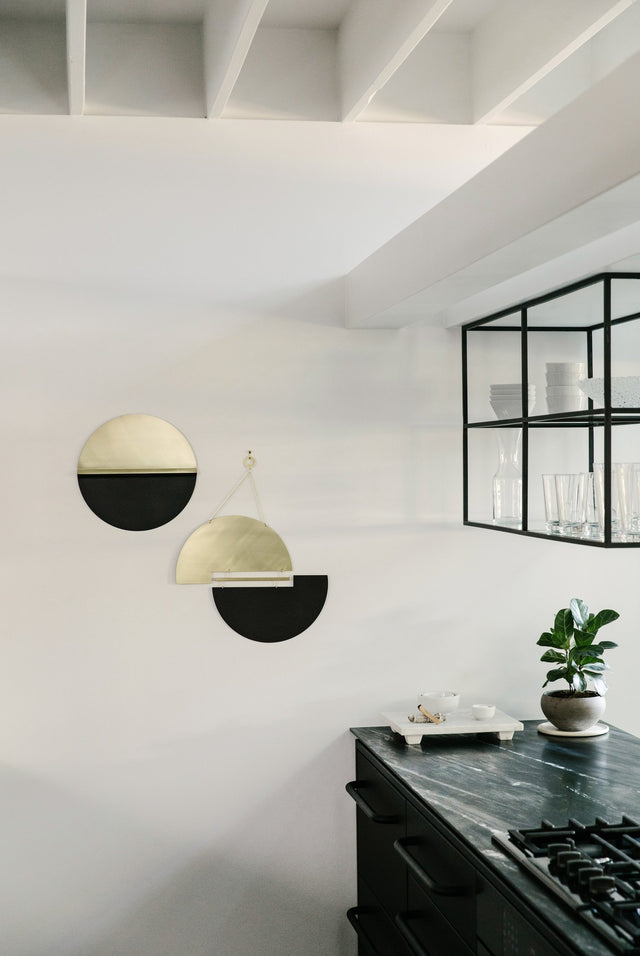 The Brink Wall Hanging in brass and black patina hangs flush to the wall with a floating quality. Brink explores the wholeness and symmetry of a circle in contrasting materials, its 3-D middle line evoking a horizon or eclipse. Hangs well with Echo and Horizon Wall Hangings.
Materials: Made entirely of brass components, each meticulously sanded, buffed, and polished and then finished with a durable lacquer. The deep, naturally nuanced black is achieved through the reaction of brass dipped in blackening patina prior to finishing.
Installation + Care: Hold Brink against wall at your desired location and mark the center top. Using this initial point as reference, measure 4.5 inches down and mark, this will align with the top edge of the provided clip. With the ridged side running horizontally against the wall, level and place clip centered below the second point. Mark existing holes for screw placement. Attach the mounting bracket to the wall using the drywall anchors and screws provided. To affix your wall hanging, lift the piece above the clip and gently lower to engage with the z-clip. Intended for indoor use. Exposure to the elements will cause the natural brass patina process to accelerate, and it could damage the black patina finish. Wipe with a dry cloth. 
13.25"Height
14" Width
0.5" Deep
1.25 lbs


by Circle & Line (Austin, TX)
(Images and description: Courtesy of Circle & Line)