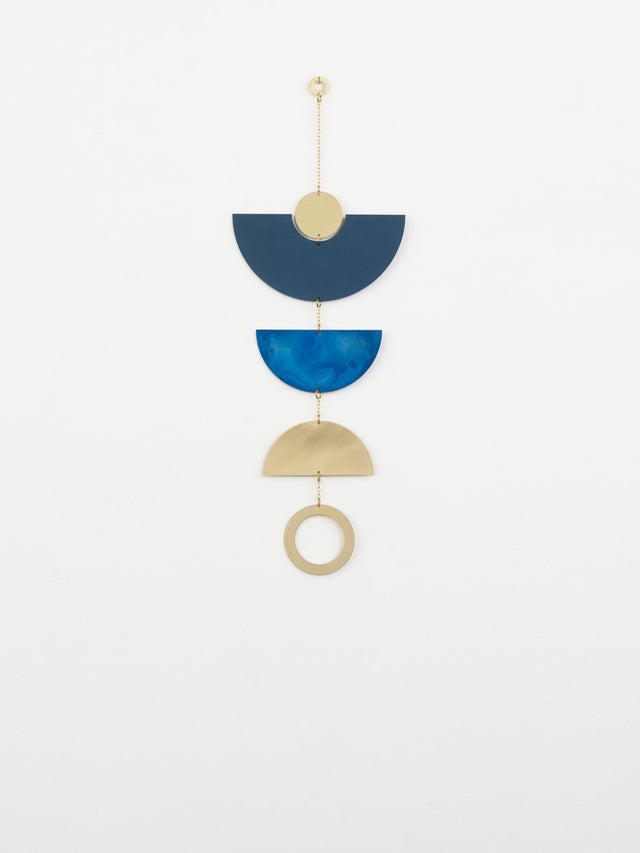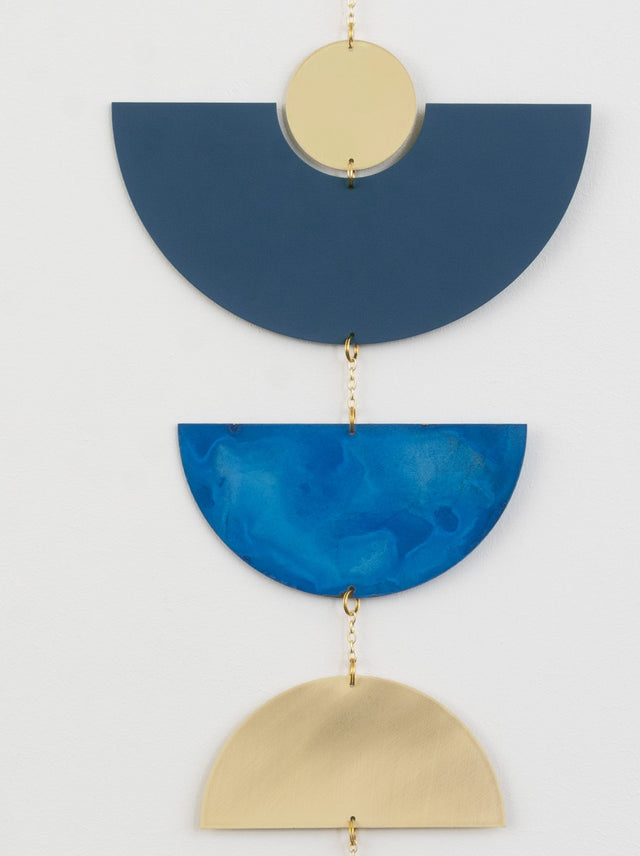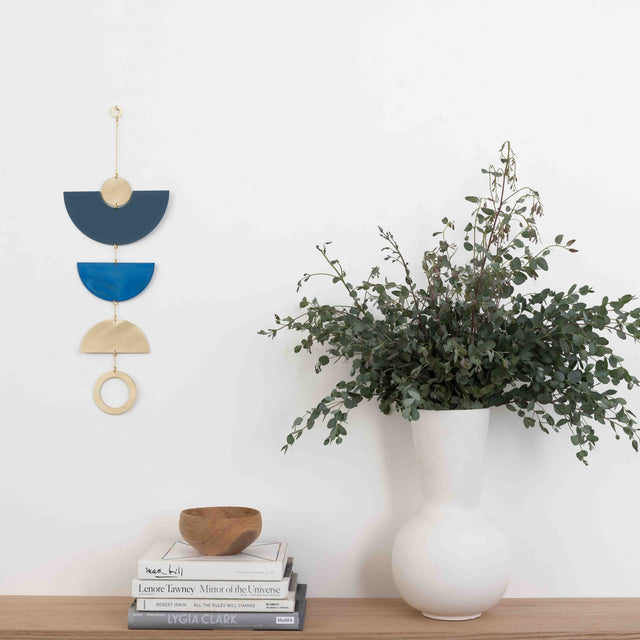 The Frond Wall Hanging's stacked geometric shapes create a lively composition that evokes a sense of playfulness. The monochromatic green and polished brass pieces are reminiscent of the houseplants that inspired this best-selling wall hanging.
Handcrafted at the Circle & Line studio in Austin, Texas.
Materials: All brass components. The natural brass is meticulously sanded, buffed, polished, and then finished with a durable lacquer to preserve the warm glow. The green hues are an easy-to-clean industrial matte-finish powder-coating over brass.
Installation + Care: Hang from a nail or hook. Intended for indoor use. Exposure to the elements will cause the natural patina process to accelerate. Wipe with a dry cloth.
25"Height
9" Width
1 lbs

by Circle & Line (Austin, TX)
(Images and description: Courtesy of Circle & Line)