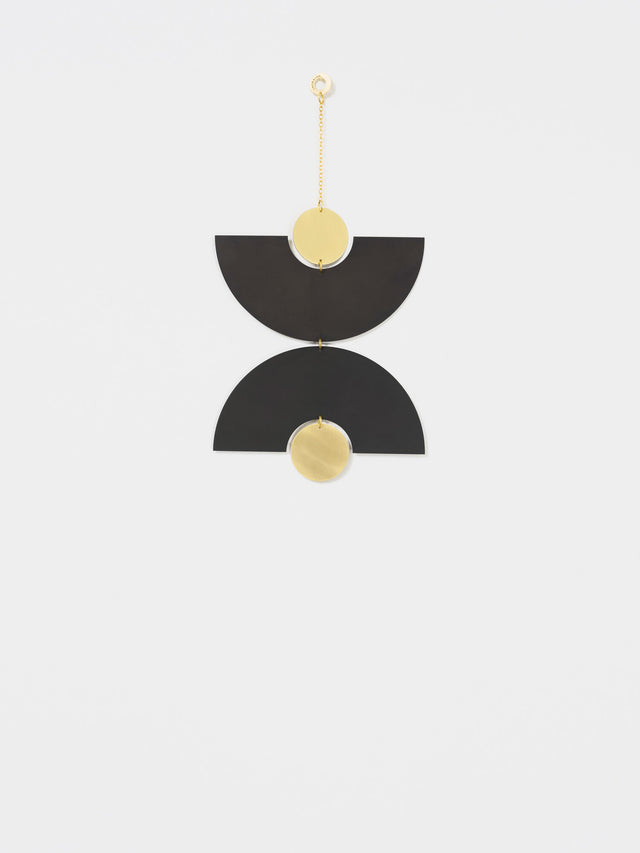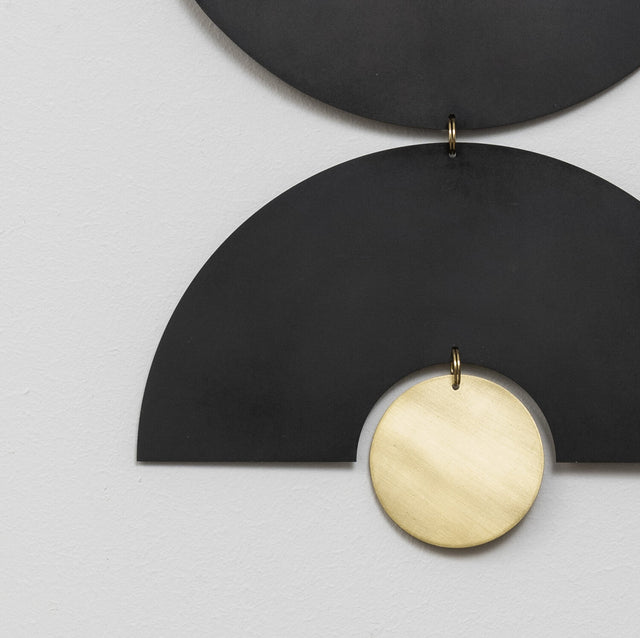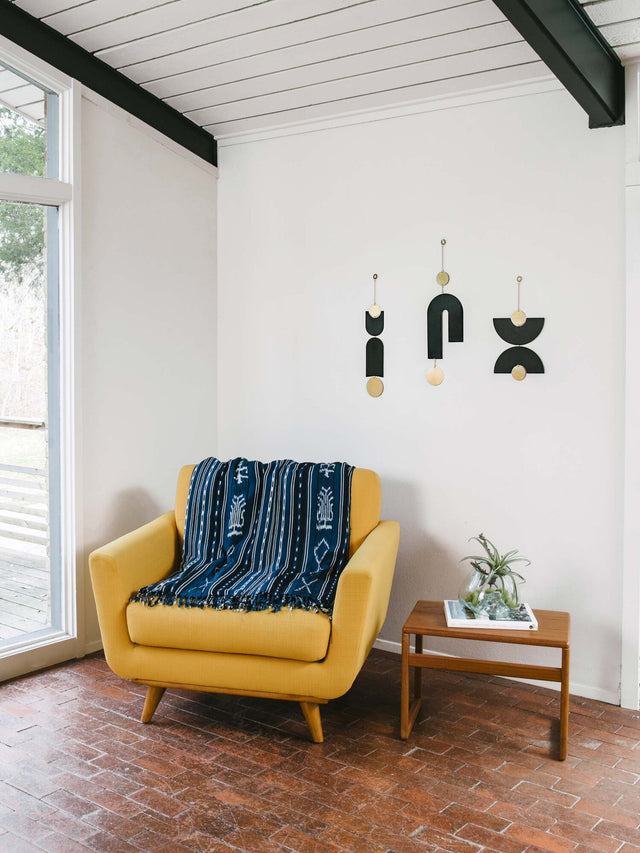 The Double Arc Wall Hanging's geometric design is perfectly symmetrical with mirrored components. The contrast of the striking black patina and polished brass finish evokes a casual elegance. This versatile wall hanging sits effortlessly with a variety of decor styles.
Materials: Made entirely of brass components, each meticulously sanded, buffed, and polished and then finished with a durable lacquer. The deep, naturally nuanced black is achieved through the reaction of brass dipped in blackening patina prior to finishing.
Installation + Care: Hang from a nail or hook. Intended for indoor use. Exposure to the elements will cause the natural brass patina process to accelerate, and it could damage the black patina finish. Wipe with a dry cloth.
17"Height
9" Width
1 lbs

by Circle & Line (Austin, TX)
(Images and description: Courtesy of Circle & Line)