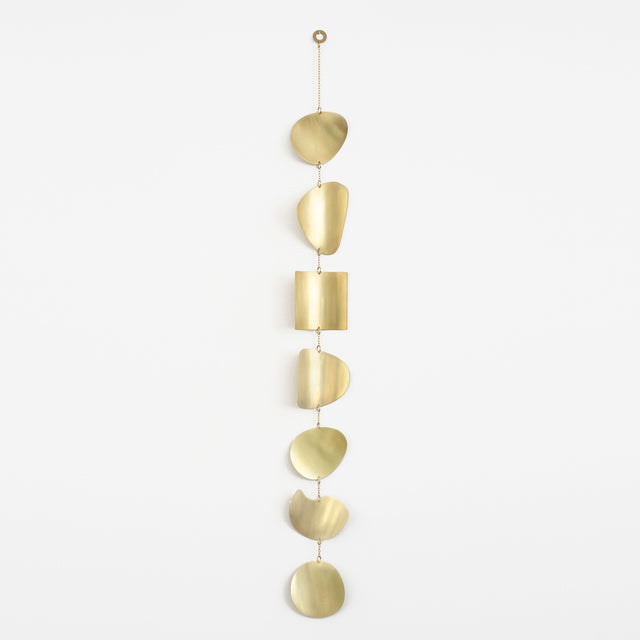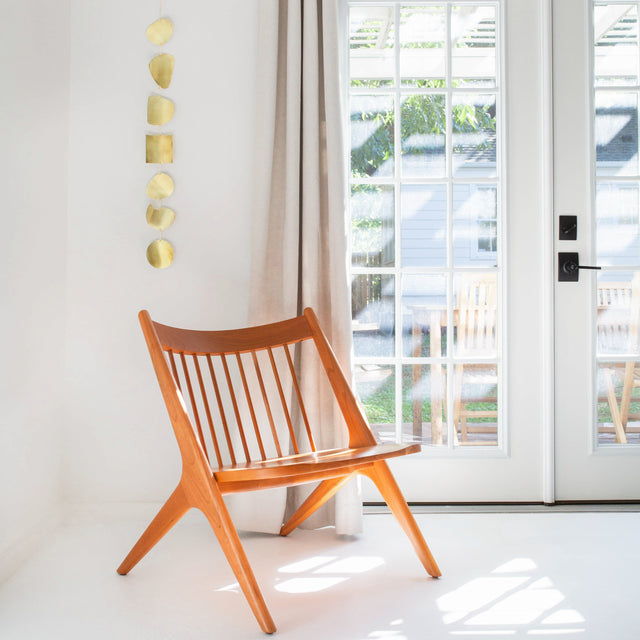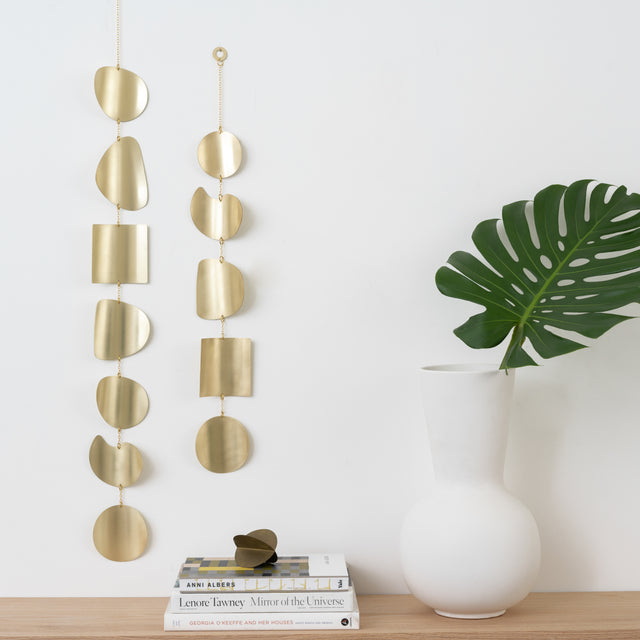 The Element Wall Hanging draws inspiration from the worn shapes of river rocks. The organic curved shapes and bright polished brass pieces create inviting dimension. Ideal for narrow spaces, this vertical piece can also be hung with the Mineral Wall Hanging to create more of a statement.
Handcrafted at the Circle & Line studio in Austin, Texas.
Materials: Made entirely of brass components, each meticulously sanded, buffed, polished and then finished with a durable lacquer to preserve the warm glow of the brass.
Installation + Care: Hang from a nail or hook. Intended for indoor use. Exposure to the elements will cause the natural patina process to accelerate. Wipe with a dry cloth.
40"Height
4" Width
1.5 lbs

by Circle & Line (Austin, TX)
(Images and description: Courtesy of Circle & Line)