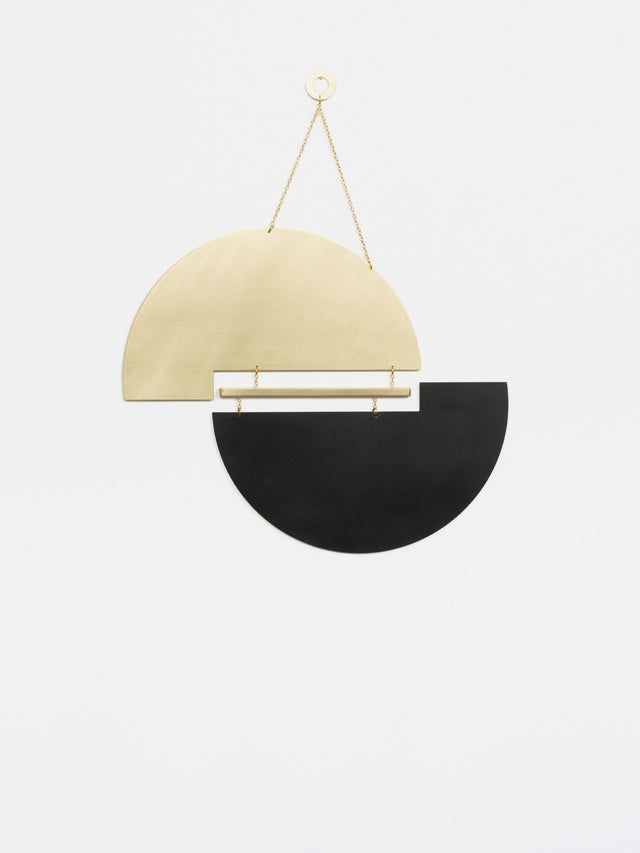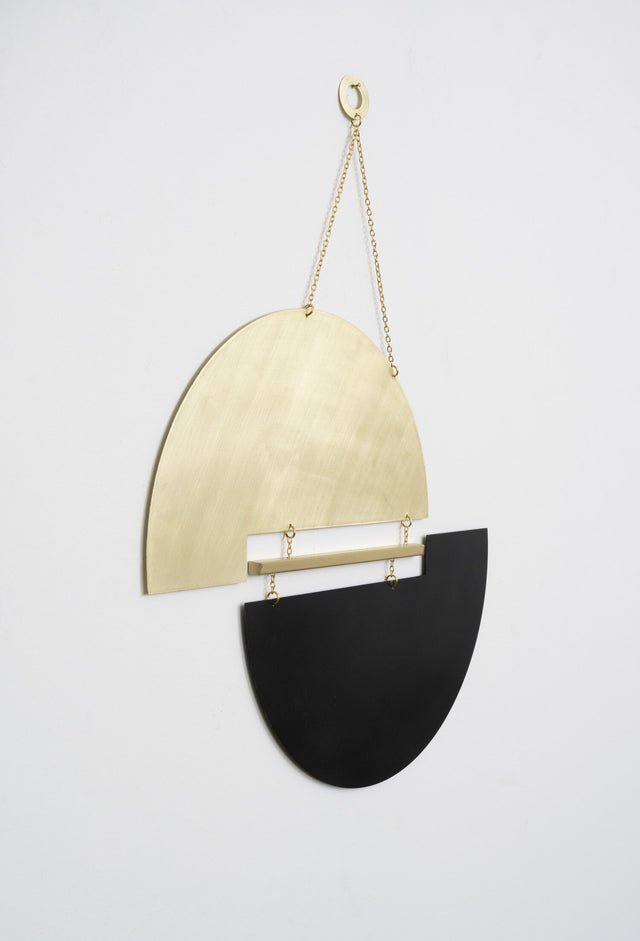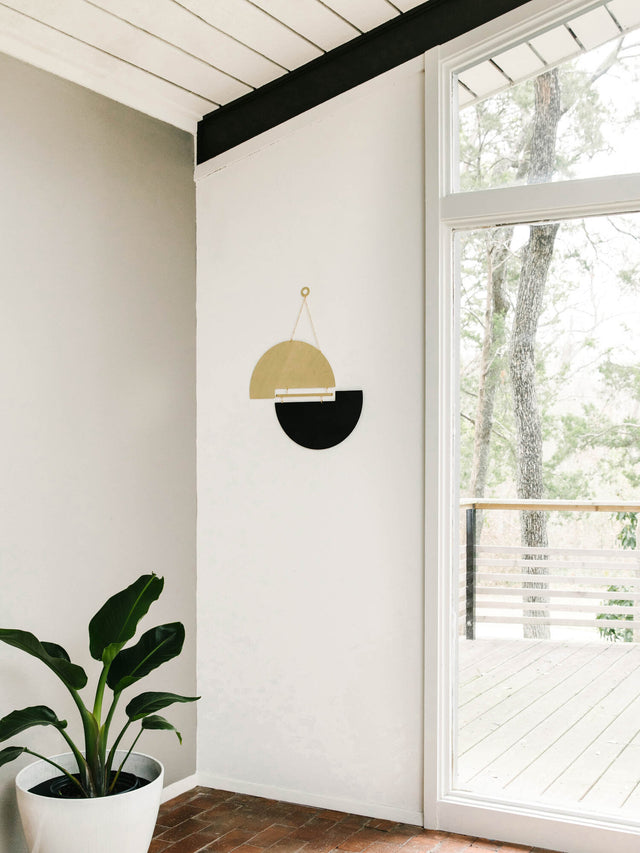 The Horizon Wall Hanging was designed with both physical and visual balance in mind. The polished brass and striking black patina finishes complement each other in mirrored shapes, cleverly offset with a bar at the median line.
Handcrafted at the Circle & Line studio in Austin, Texas.
Materials: Made entirely of brass components, each meticulously sanded, buffed, and polished and then finished with a durable lacquer. The deep, naturally nuanced black is achieved through the reaction of brass dipped in blackening patina prior to finishing.
Installation + Care: Hang from a nail or hook. Intended for indoor use. Exposure to the elements will cause the natural brass patina process to accelerate, and it could damage the black patina finish. Wipe with a dry cloth.
23"Height
18" Width
1.5 lbs

by Circle & Line (Austin, TX)
(Images and description: Courtesy of Circle & Line)