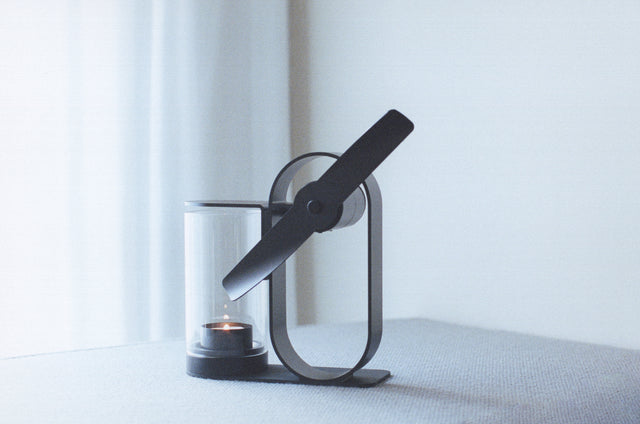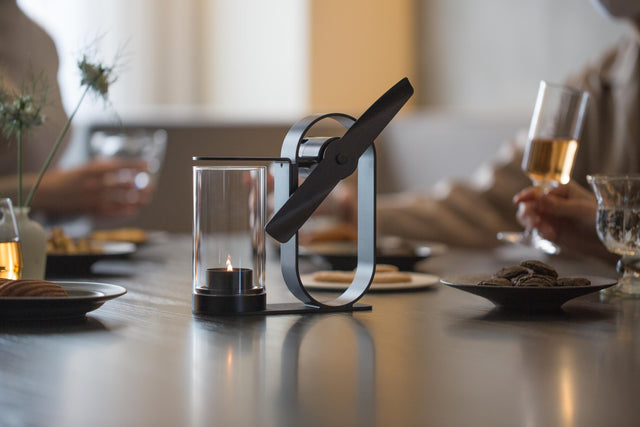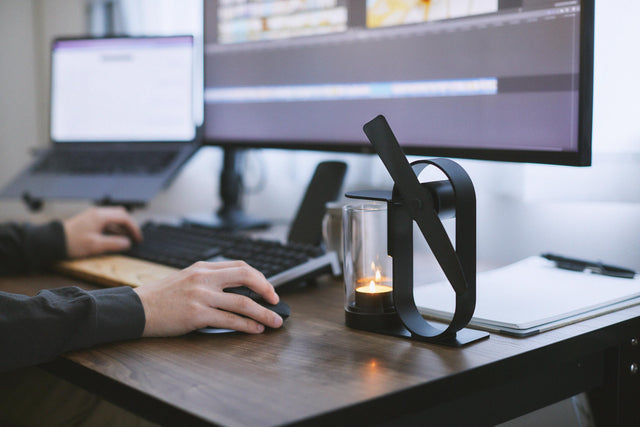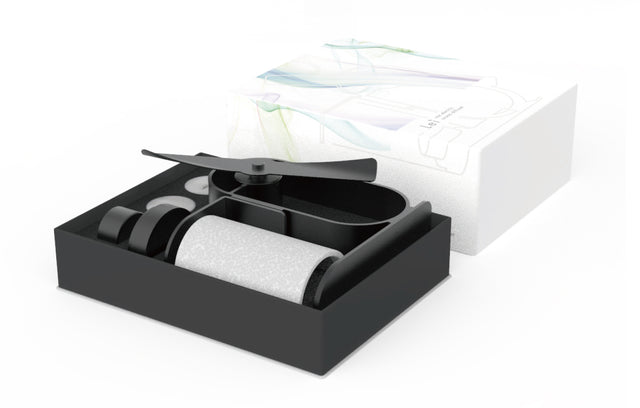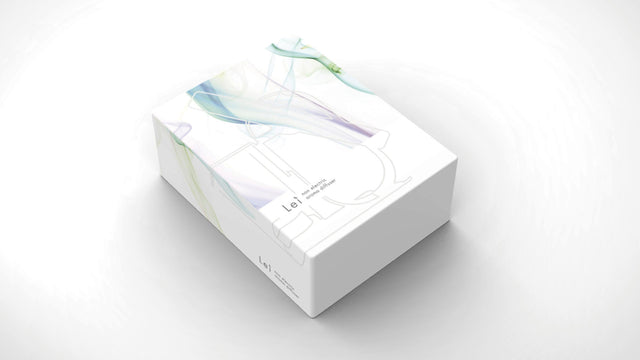 Lei is an ultimately sustainable aroma diffuser, powering electricity by the heat of a candle as a power source.
It is an entirely self-sufficient product patented for its innovative mechanism which redefines existing home appliances. The generated electricity creates a gentle breeze that allows volatilized aroma to permeate a space. Its minimalist design made from recyclable materials, cordless mobility, and low-maintenance usability guarantees great functionality along with emotional appeal that is indispensable to any calm solitary time or social situation.

Made in Japan
How to use: Light the candle > Place glass cover > Add essential oil into the tray > Set the tray at the back > Wait for 3-4 minutes > Gently push the fan to let the fan rotate.
Materials: Iron, Aluminum and Glass 
For Better Aroma Experience: Set the Candle on top of the candle cup placed upside down. The fan will receive the heat source faster and let the fan rotate faster, spreading more aroma to the air. 
Essential Oil: Use essential oil of your choice. Wipe with clean cloth or wash with lukewarm water if/when you are switching to different essential oil.
Troubleshoot: If the fan does not rotate properly, the candle flame may be too weak. Change to a new candle or turn the candle cup upside down to let it become closer to the iron plate above. If the unit is used nearby a different fan, AC, or air unit, the heat conduction effect may weaken which will make the fan difficult to rotate at an appropriate speed. 
Dimension without blade:
6.85"H
6.34"W
3.35"D
1.67 lbs
Do not allow to burn unsupervised. Avoid placing in drafty areas or near any flammable materials.
*Essential Oil not included.
by Lei Aroma (Tokyo, Japan)
(Images and description: Courtesy of Lei Aroma)