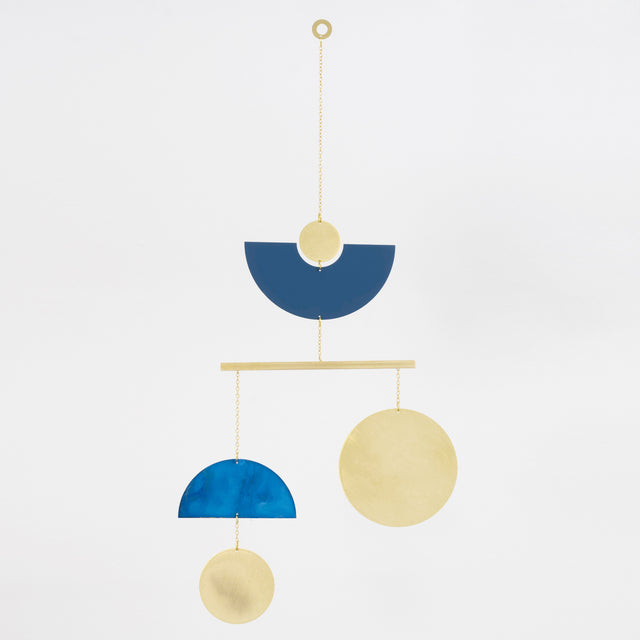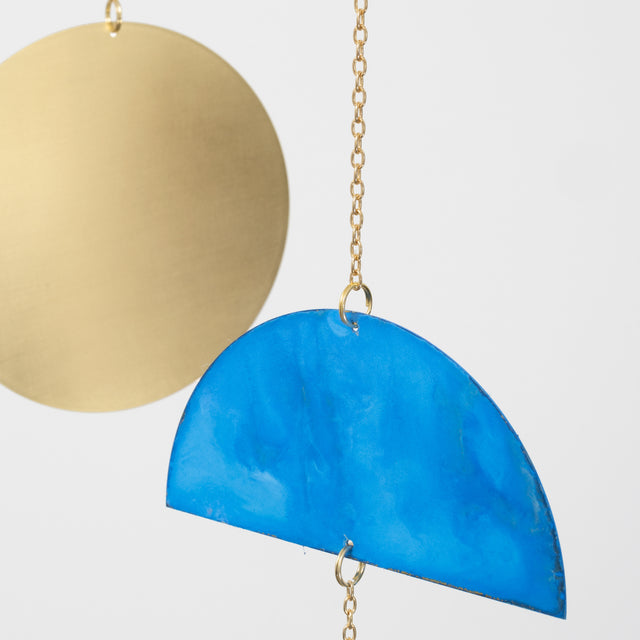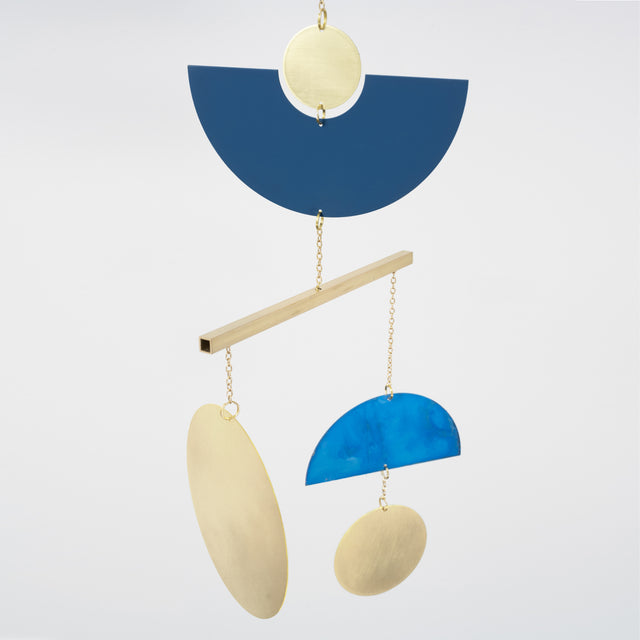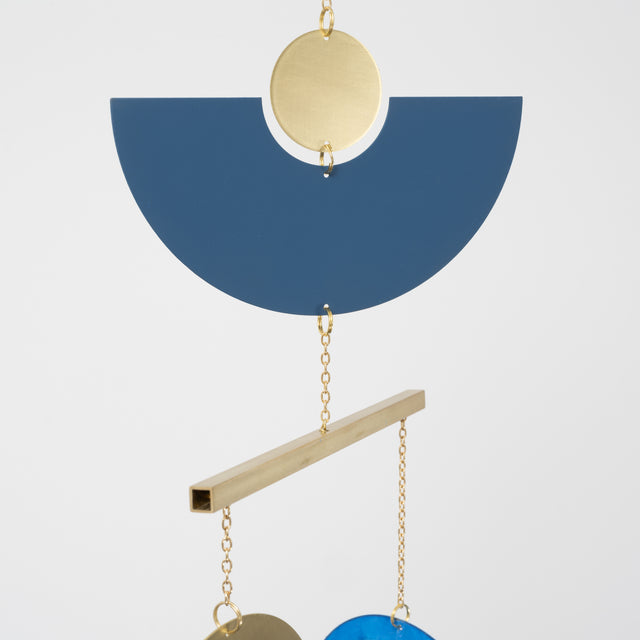 The Pivot Mobile's charming composition and delicate movement evoke a feeling of delight, making this an ideal choice for stylish nurseries and small spaces. The blue watercolored patina and powder coated pieces add a sense of harmony and play to this versatile kinetic mobile.
Handcrafted at the Circle & Line studio in Austin, Texas.
Materials: Made entirely of brass components, each meticulously sanded, buffed, and polished and then finished with a durable lacquer. The lighter blue is achieved by painting with a solution to achieve the nuanced patina prior to finishing. The darker blue is an industrial matte-finish powder-coating over brass.
Installation + Care: Hang from an anchored hook in the ceiling. Intended for indoor use. Exposure to the elements will cause the natural brass patina process to accelerate, and may damage the blue patina finish. Wipe with a dry cloth.
23"Height
13" Width
1.5 lbs

by Circle & Line (Austin, TX)
(Images and description: Courtesy of Circle & Line)