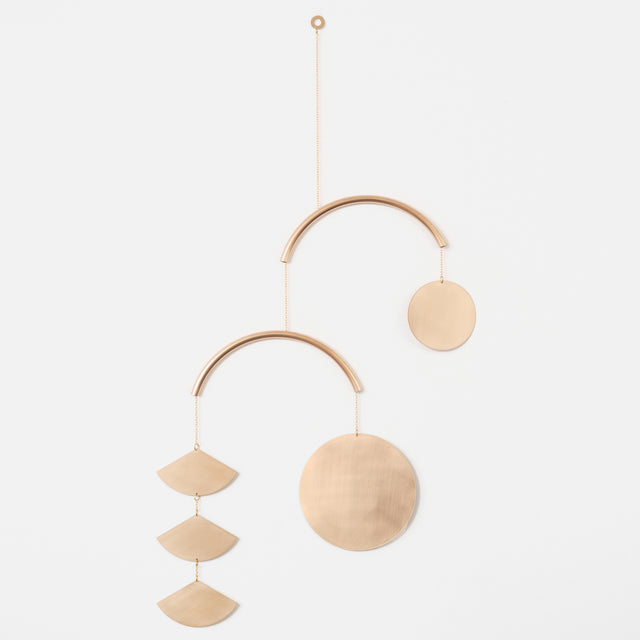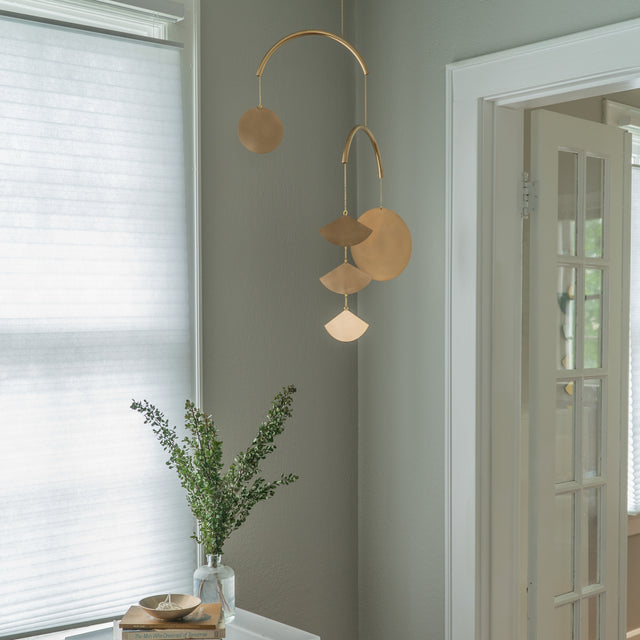 The Radiant Mobile explores the division of a circle, gracefully balancing suspended shapes. The curved bar creates fluidity in this captivating piece while the blush tones of the polished bronze radiate warmth within this kinetic mobile.
Handcrafted at the Circle & Line studio in Austin, Texas.
Hangs 42" from the ceiling including a 12" top chain. 
Materials: Made entirely of bronze components, each meticulously sanded, buffed, polished and then finished with a durable lacquer to preserve the warm glow of the bronze.
Installation + Care: Hang from an anchored hook in the ceiling. Intended for indoor use. Exposure to the elements will cause the natural patina process to accelerate. Wipe with a dry cloth.
30"Height
24" Width
3 lbs

by Circle & Line (Austin, TX)
(Images and description: Courtesy of Circle & Line)