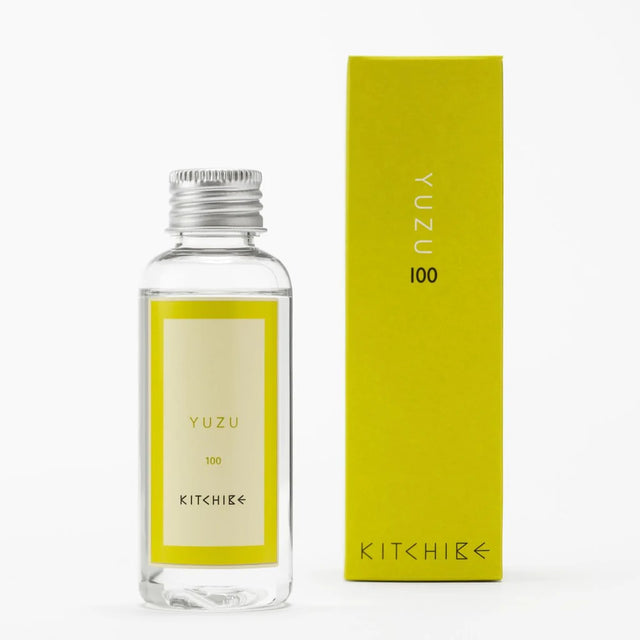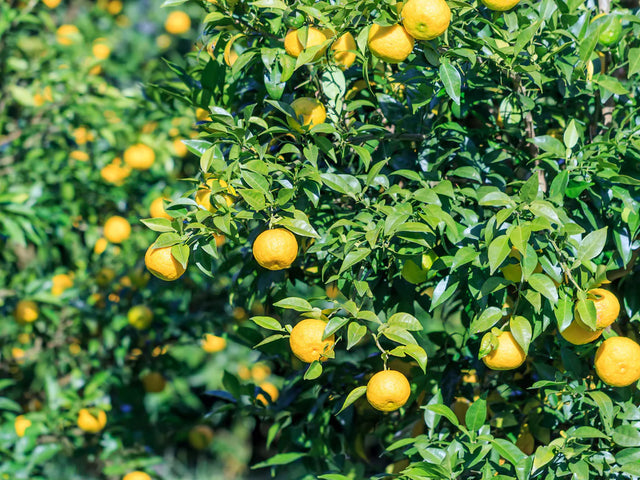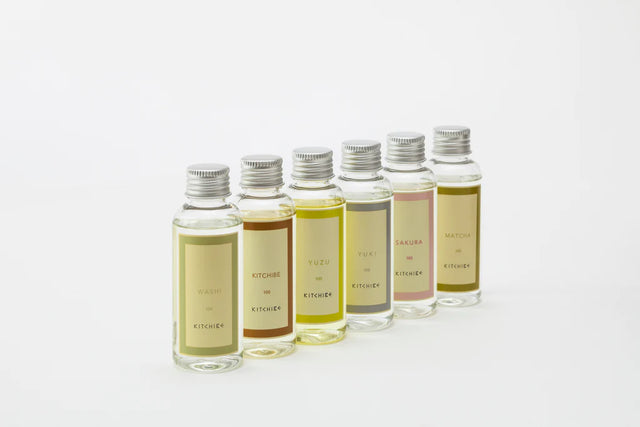 The yuzu, Japan's most iconic citrus fruit, is first harvested in the late-fall chill of November. Deep in mountain valleys, its sweet yet tart aroma fills the air, heralding the change in season. It's also used to add an elegant touch as a fragrance in rooms or floating on the water of hot springs.
Top notes: Leafy green, bergamot, grapefruit
Middle notes: Yuzu, mandarin, geranium
Last notes: Jasmine
This fragrance evokes an image of a walk through a yuzu forest, with grapefruit and leafy green fragrances expressing the fresh breeze, and the yuzu fragrance set off by mandarin and bergamot for a fragrance that is sweet yet tart.
100ml 
Bottle Size:
4.5" Hight
1.5" Width
by Kitchibe (Tokyo, Japan)
(Images and description: Courtesy of Kitchibe)