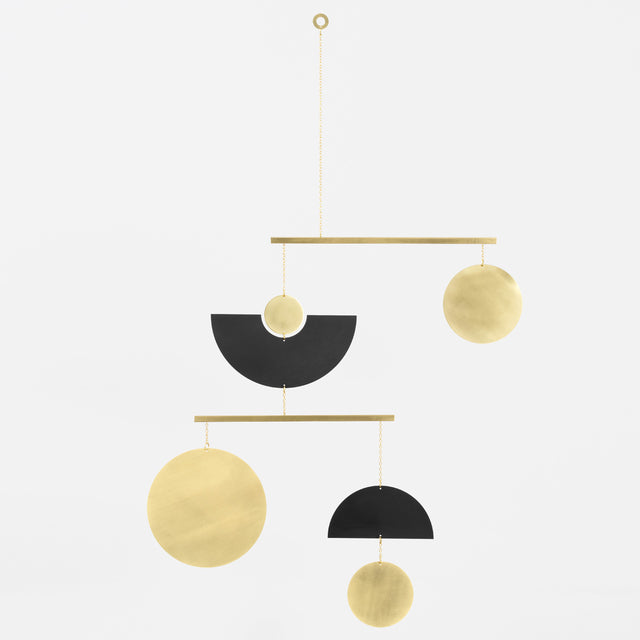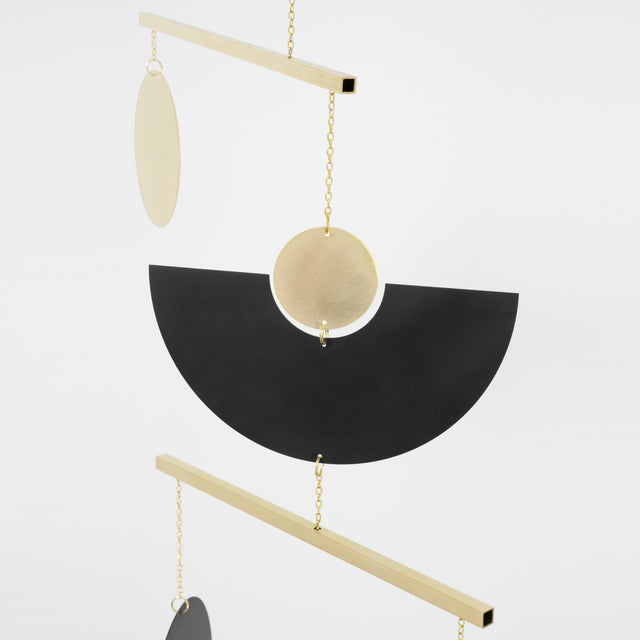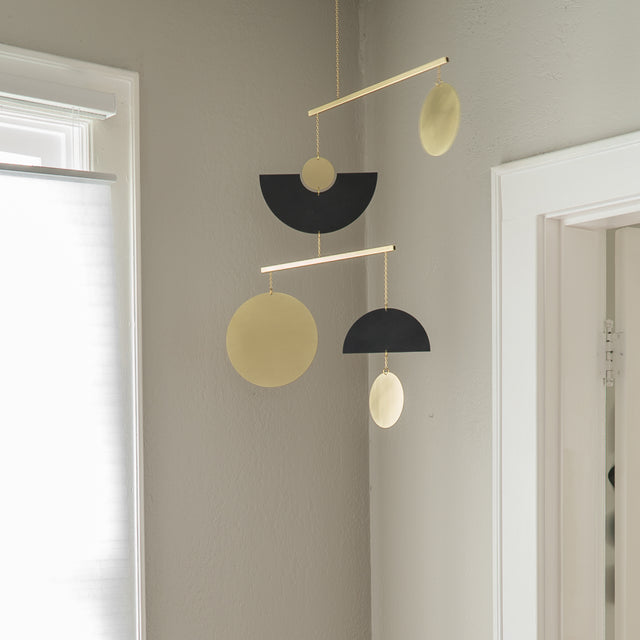 The Swivel Mobile's carefully balanced geometric shapes create a sense of harmony. The contrasting polished brass and black patina finishes are bold, while the kinetic composition adds gentle movement to a room.
Handcrafted at the Circle & Line studio in Austin, Texas.
Materials: Made entirely of brass components, each meticulously sanded, buffed, and polished and then finished with a durable lacquer. The deep, naturally nuanced black is achieved through the reaction of brass dipped in blackening patina prior to finishing.
Installation + Care: Hang from an anchored hook in the ceiling. Intended for indoor use. Exposure to the elements will cause the natural brass patina process to accelerate, and it could damage the black patina finish. Wipe with a dry cloth.
Hangs 37" from the ceiling including a 12" top chain.
25"Height
25" Width
3 lbs

by Circle & Line (Austin, TX)
(Images and description: Courtesy of Circle & Line)